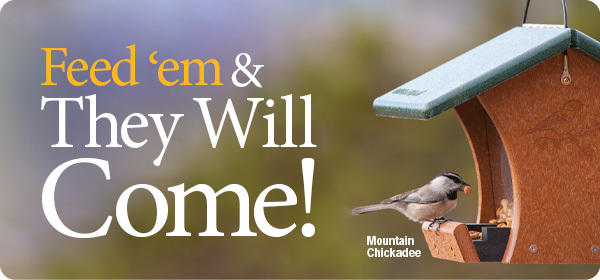 It's a Hot Time to Feed the Birds!
Bird feeding isn't just a winter hobby. By continuing to feed your birds in summer, you have the greatest opportunity of any season to attract the widest variety of birds to your yard and feeders.
Even if you're too busy to make it in to the store, keep your feeders full by shopping online at MyWBU Lake Forest Park. You can order ahead for quick pickup at the store, or have bird food and feeders delivered to your door.
FREE Store Pickup -or- FREE Shipping on Orders of $75 or More*
Order ahead for free pickup at the store or get free shipping on orders over $75 that ship within 150 miles of the store. Orders that ship to further destinations will incur a shipping charge shown at the time of checkout. Daily Savings Club points will accrue for online purchases when you register at MyWBU Lake Forest Park with the same email address associated with your DSC membership.
---