Lake Forest Park, Washington
Amy Legg & Kellie Watts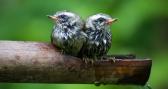 We're passionate about birds and nature. That's why we opened a Wild Birds Unlimited Nature Shop in our community.
Lake Forest Park, Washington
17171 Bothell Way NE, #A007
Lake Forest Park, WA 98155
Phone: (206) 367-1950
Fax: (206) 367-1871
Email: Send Message
Store Hours:
Mon - Wed: 10:00 am - 6:00 pm
Thurs: 10:00 am - 7:00 pm
Fri - Sat: 10:00 am - 6:00 pm
Sun: 11:00 am - 5:00 pm


Baffles
Designed to match the cinnamon color and finish of our Decorative Advanced Pole System® (APS) hardware, this Squirrel Baffle can help make your bird feeding station squirrel-resistant. Made of durable, powder-coated steel, these baffles feature a tapered design that is very effective in stopping squirrels before they reach your feeders. Place your baffle on your setup so the top of the baffle is 4½' - 5' from the ground.
Cages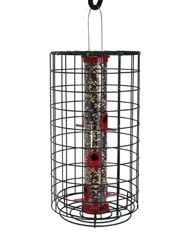 Take delight not only in seeing the finches, chickadees and other colorful birds you enjoy, but also in frustrating the squirrels, grackles, pigeons and starlings. With our On Guard™ cages, you control the size of bird that dines at your feeder. They allow small birds to go in and out to get their seed but stop larger birds and animals from entering. Our cages will fit a variety of feeder styles and sizes.